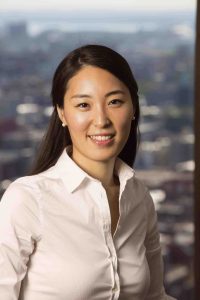 My name is Sun Kyoung Lee, and I usually go by "Sun (\ˈsən\)." I received my Ph.D. in Economics from Columbia University in 2019. I am a postdoctoral associate at the Economic Growth Center and the Department of Economics at Yale University.
My current research focuses on Economic History and Spatial Economics with Big Data. My research touches upon issues of inequality, racial segregation, urban development, transit infrastructure policies and land-use policies called "zoning", and intergenerational mobility. For example, my Job Market Paper titled "When Cities Grow: Urban Planning and Segregation in the Prewar US" studies how our government's urban planning policies may have segregated America during its era of unprecedented economic and population growth.
I've extensively worked on implementing the machine-learning-based approach to connect large datasets and this endeavor is being funded by the National Science Foundation.
I will be available for interviews at the European Job Market & 2022 ASSA meetings!
Contact Information
Economic Growth Center
27 Hillhouse Avenue
New Haven, CT 06511
(Rarely, I have trouble receiving emails to this address; so if it's time-sensitive/you didn't hear back from me in 2-3 business days, please also send the same email to
sun.lee@columbia.edu 
)